Exploring the world of online dating can be fun, exciting, and a great way to form genuine connections. However, it can also raise a few questions if you're new to the game – namely, "is online dating safe?". With the right precautions and a few simple tips, safe dating can be easy both online and offline.
How to Practice Safe Dating Online
Since its debut in the 90s, online dating has transformed from a small community into one of the most popular ways to meet new people. It's not just the scope that has changed – dating sites have refined their algorithms to help you connect with the best matches, and to do so in the safest way possible. We've created a few tips to help you find safe dating services, as well as steps you can take on your own to stay safe while dating online.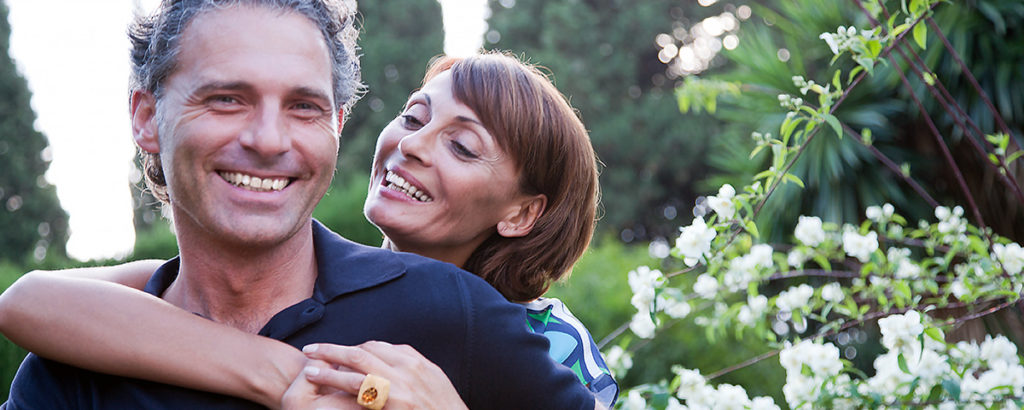 Choose the Right Safe Dating Site
Staying safe isn't just your responsibility – it's important to choose a dating service that offers built-in safety measures. Sites like SilverSingles provide daily profile quality checks and privacy checks so you know you can explore without worry.
Safe online dating sites will also offer helpful customer service that can support you if you're feeling unsure. If you have questions about using the app, or if someone's profile just doesn't feel right, you can contact the website to have them verify the match. SilverSingles customer service team can be contacted here for all your dating service needs.
Safety Tip: Unsure where to start? Discover the seven best dating apps for over 50s to find safe, supportive, and easy-to-use matchmaking apps.
Research Your Match
Once you're all set with the right safe dating website, it's time to start exploring your matches! While this stage is lots of fun, it's also important to remember that you're still talking to strangers and it can be valuable to do a little research before meeting up.
Technology isn't just a great way to meet people, it's a resource for learning more about them as well. There's nothing wrong with a quick google search of your match, or a simple reverse image search to check that their profile is genuine.
Remember that just because you can't find extensive information on someone doesn't necessarily mean that the profile is fake. Many of us aren't active on social media, so we may only show up in one or two searches.
Most safe dating websites like SilverSingles provide member verification for every account, so fake profiles are rarely something to be concerned about. Researching your match simply helps to provide a little peace of mind.
Never Share Personal Information Online
What kinds of information will your matches ask for, and what is safe to share? Most of the time, online dating messages will be about your interests, careers, and relationships. Legitimate users will never ask you for personal details like your address, banking information, or business contacts.
You may sometimes have a match who will ask for your email, phone number, or to add you on social media. It's best to stay away from this – safe dating websites offer protective measures to help prevent scams, and talking outside of that takes you away from those precautions. While asking for your contact info is usually harmless, politely tell them that you're more comfortable chatting on the website for now and consider sharing those details after you've met in person.
Take Your Time
Don't feel pressured to jump straight to in-person meetings. If you feel unsure about someone, take your time and get to know them a little more before meeting up. Remember, the right fit will be happy to wait for you. Your safety and security should be your main priority when dating, so take as long as you need before moving forward.
Safe Dating Offline
If you've found someone you connect with, you're probably looking forward to getting to know them in-person. Even though you've been chatting online and might feel like you know each other, remember that you're still meeting up with a stranger. Follow these few simple tips for safe dating, and your first date should be an exciting and fun step in your new adventure.
Choose a Public Venue
The first few times you meet up with someone, choose a public place with lots of people around. There are plenty of romantic options – a casual coffee shop, a cozy restaurant, or a simple walk in the park are all fun and safe dating options. Pick a busy time of day, like an afternoon or early evening, when the venue will still be active. Never rely on your date for transportation – if you're not planning to drive, have a friend give you a ride or book a taxi in advance so that you can feel comfortable knowing you having a safe way to get home.
Check-in with Someone
Before you meet up with anyone you've met online, check-in with a friend and let them know where you're going to be. If you want to be extra secure, you can even send your friend a picture of the person's profile, so they know who you'll be meeting.
Make a plan with your friend to check in with you at the end of the date as well. Send them a message when you get home, or ask them to contact you at a certain time. If the date is going well and you think you might spend the night, send your friend a quick message to let them know you'll check in tomorrow.
The most important safe dating tip to remember, both online and offline, is to trust your instincts. If something feels off about a profile or conversation, contact customer service or simply don't reply.
While it's important to know the red flags, the online dating community is primarily an open and welcoming place. Take your time and choose reliable sites like SilverSingles, and you'll find that online dating is safe, fun, and just might help you meet the perfect person to share your adventures.