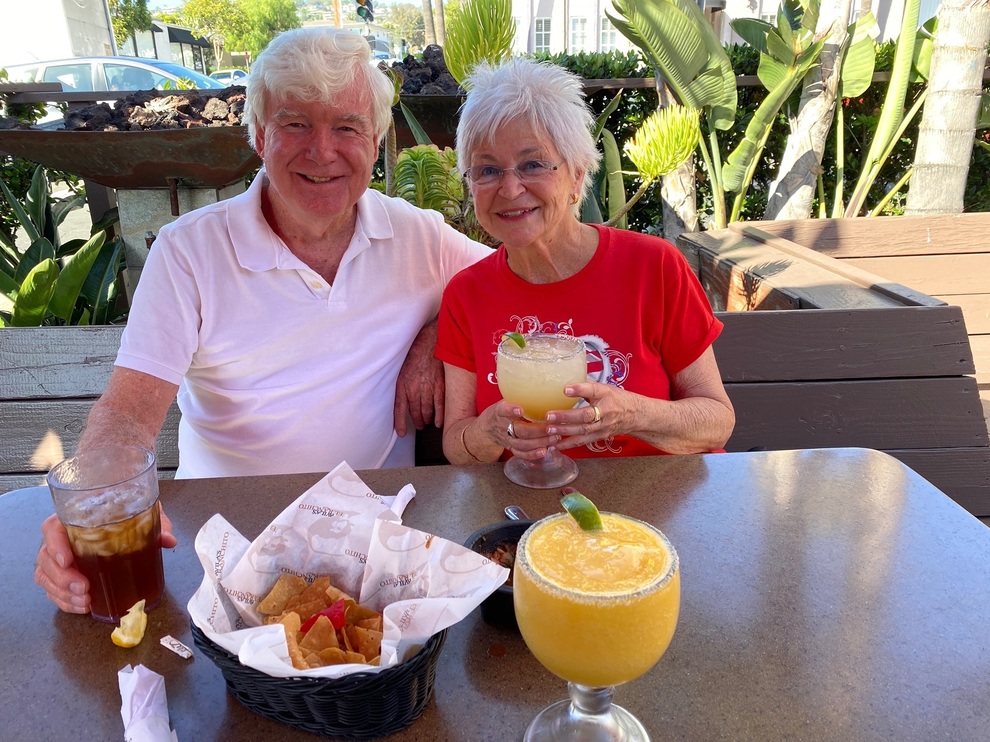 How did it all start? What was your first date like?
On our first date he came to my town of Laguna in early February. We met at Heisler Park, a place close to my home. We walked along the Laguna Beach ocean cliffs and talked. (We had already talked by phone to find out the basics.).
What do you like the most about your partner?
I liked that Barry was fit, attentive, spoke well and also listened well to me. After a couple more meetings he even met my brother, who also lives in Laguna. (Yes, my brother likes him, too!) Soon thereafter, I drove to his home in Fountain Valley just to be sure he was real. He is!
Take your time. Really listen to each other, and see how he reacts with others. Be sure that you are truly honest with each other. Both of us are 77 and live in homes we are enjoying. Now that we have committed to each other we live in either home: We are Living Apart but Together. (LAT)
Did you find love with SilverSingles? We'd love to hear about it! Share your story and inspire other singles. Or join today to start the search for your match with SilverSingles .